By way of introduction, my name is Bronte Harris. My Husband Ross and I, together with our three young children, Laine, Clancy and Darcie live at "Glamiston", a 1600 acre cotton/grain farm on the Darling Downs in south east Queensland, Australia. My Husband and children are my world, my dogs at times, are my sanity.

I have been breeding pedigree Australian Stumpy Tail Cattle Dogs under the prefix of 'Yondale' since 1999, and have been a member of the CCC(Q) since 1988. Having young children, my family takes priority in my life. In between other interests, I show my Stumpies occasionally at the local Agricultural Shows, and am an active member of the Toowoomba Dog Obedience Club.

All Stumpy litters bred here at Yondale Kennels are socialised with and by my children from a very young age, and as such have the temperament to both respect and adore my young family. Yondale Kennels strives to breed Stumpies for people who want a sound, healthy mate for work or companionship.

Enquiries are welcome in relation to our Stumpies, and any proposed litters we might be planning. Please see our Queries page for more information about our puppies.

This website is for people who appreciate 'real' things in life. The views expressed in this website, are those held by Yondale Kennels.

Have a cuppa, put your feet up, and please take a look into our world here, and enjoy.


Bronte Harris
April 2008.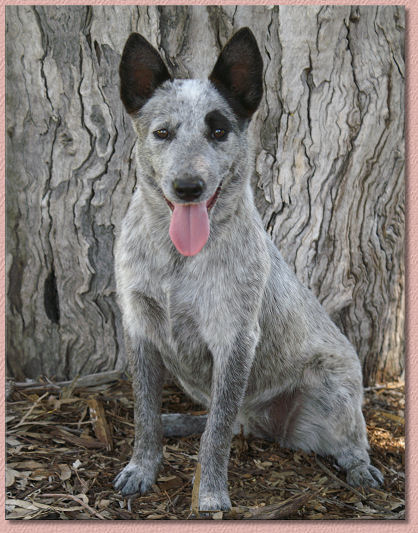 'Cooee'